Profil M supports the sustainable development of your managers. We believe that managers should grow in response to the challenges they face. Our development and training programs help them succeed in this. We open up new possibilities and offer practical courses of action for dealing with your organization's challenges.
Our learning processes are designed to enable managers to pursue learning goals while integrating practical measures into their everyday work. This provides your managers with the foundations for growth and sustainable change. We develop programs according to your business goals, needs, culture and practical opportunities for national and international managers.
We work together with you to find the right mix of face-to-face meetings and e-learning to suit your goals and your participants. With the Profil M Academy, we provide a modern, easy-to-use, cost-effective online platform to accompany your learning processes.
As well as producing effective and efficient programs, we focus on helping participants take individual responsibility for their own development.
Based on our practical experience with over 1,000 training sessions per year, we know what managers really need to incorporate into their everyday work in order to succeed. Faced with dynamic structures and constantly changing demands, managers today have to be better educated and better prepared than ever before.
To handle challenging goals and employees, managers must be strong, competent and proactive, even when conditions are uncertain. With this objective in mind, we provide inspiring concepts and practical help for senior managers with extensive training experience as well as junior managers with less training.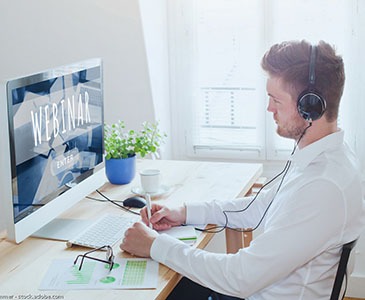 Digital Learning Journey
Development is a process, a journey on which executives and high potentials can…
Deutsche Ärzte Finanz AG
Conducting interview trainings and creating an associated interview guide for the selection of sales employees
Drees & Sommer
Conception and realization of workshops for the development of high performance management teams
Boehringer Ingelheim Pharma GmbH & Co. KG
Conducting area-specific interview trainings
Benteler AG
Design and delivery of leadership training based on the in-house competency model
Telefónica Germany GmbH & Co. OHG
Training and deepening of leadership and communication skills for the managerial level of Customer Service & Sale
KNIPEX-Werk C. Gustav Putsch KG
Development and delivery of training programs and video nuggets for allmanagers in line with the Knipex competence model
thyssenkrupp Steel Europe AG
Conception and implementation of workshops on the topic of feedback and feedback culture
Fresenius Kabi AG
Design and implementation of the "leadership workshop" as a feedback and development tool for managers