Profil M combines commitment and a high level of expertise with trustworthiness and a personal touch. This is how we approach our customers and this is how we select our team members. Only in this way can we form trusting relationships within our team that enable us to provide high-quality services and guarantee successful projects.
Fair remuneration for our employees and fair treatment of interns are a matter of course for us and ensure our long-term success. For that reason, we support the "Fair Company" initiative. Become part of a team that promotes team spirit and mutual support.
Since participating in the "Great Place to Work" benchmark study for the first time in 2012, Profil M has continuously been awarded top spots as one of Germany's best employers. As one of the few management consultancies, Profil M has always been voted among the 100 best companies to work for in Germany.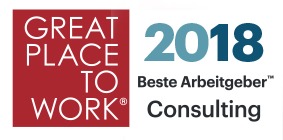 Profil M came second in the "Best Employer in the Consulting sector" competition as part of the Great Place to Work® initiative in the category for companies with 50-250 employees. The award honors outstanding commitment to shaping a trusting and supportive culture of cooperation in the company.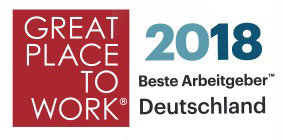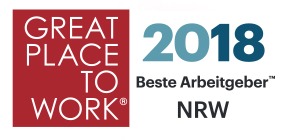 In the "Germany's Best Employers" and the "Best Employers in North Rhine-Westphalia (NRW)" competitions as part of the Great Place to Work® initiative, Profil M has been named one of the best employers. In both competitions Profil M garnered a very good 7th place in the category for companies with 50-100 employees (Germany's Best Employers)/50-500 employees (Best Employers in NRW). Awards were presented to companies that offer their employees a particularly healthy and attractive corporate culture.