In virtual classroom training programs, Profil M offers you intensive learning opportunities and the transfer of leadership competencies – even when face-to-face sessions are not a suitable option.
For this reason, virtual classroom training is particularly suitable for international groups of participants who are to learn together. It is also ideal when it comes to realizing many short training units and optimizing travel costs and times.
Virtual training is one of the e-learning offerings that media-savvy managers with limited time resources and at international locations already use as a matter of course, but they often experience them to be less positive than face-to-face events.
Profil M designs virtual classroom training programs in such a way in terms of methodology and technology that they are inspiring, create opportunities for practical application, and encourage reflection – even if the group does not meet face to face.
We ensure that our virtual classrooms are not "one-to-many" webinars, but allow interaction, relationship building, and the exchange of experiences. Because this is what participants in face-to-face events appreciate greatly and what webinars often lack.
Partner and group work in break-out rooms, online queries, live discussions, and role plays mean that our virtual classroom courses are much more than traditional knowledge transfer in PowerPoint format.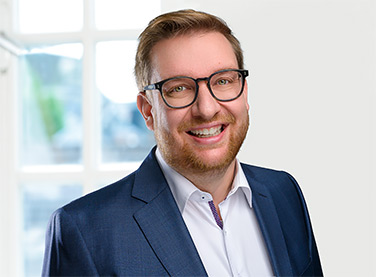 Alexander Brandt, Head of Digital Solutions
Learn more about our digital solutions. We would be happy to offer you a web session within one day to talk about possibilities for your digitally supported leadership development. We look forward to hearing from you!
Storch-Ciret Group
Design and delivery of one-to-one training sessions and trainingprograms for employees and managers in German and English
Klasmann-Deilmann
Leadership-Training for internal Talents
KNIPEX-Werk C. Gustav Putsch KG
Development and delivery of training programs and video nuggets for allmanagers in line with the Knipex competence model
SEG Automotive Germany GmbH
Design and delivery of global training measures as part of theinternational talent programs, including preparation and support of ablended learning concept to accompany the learning process
cerascreen GmbH Ltd.
Design and delivery of different training courses on topics such as communication & presentation, stress management & resilience, creative techniques and time management for employees and managers with German and international participants. Conducted in presence and remote.