Blended Learning with the Profil M Academy
The Profil M Academy offers you an online learning platform that allows you to map and manage a wide variety of learning journeys and development programs in a customized manner.
Our blended learning programs provide the right combination of classroom training and e-learning for you and your managers. Depending on the objectives of your learning process we use the best of both worlds.
In this way, we achieve a high degree of efficiency, promote self-directed and targeted learning, and enable participants to deepen their learning experience, including when only a few or short face-to-face meetings with the trainer are feasible. This is one of the reasons why our blended learning programs for groups of international managers are so successful and popular.
We can integrate various forms of learning content into our intuitive learning platform: from video tutorials and podcasts, to classic web-based training courses, all the way through to numerous tools to support the learning transfer in the form of blogs, forums, and individual reflection diaries.
Furthermore, the Profil M Academy makes it easier for you to organize learning processes, for example, by means of automated invitations and reminders, centralized provision of documents, or by requesting training feedback.
We design all of this for you and your specific case in the form of a customized learning journey, which focuses on the user experience.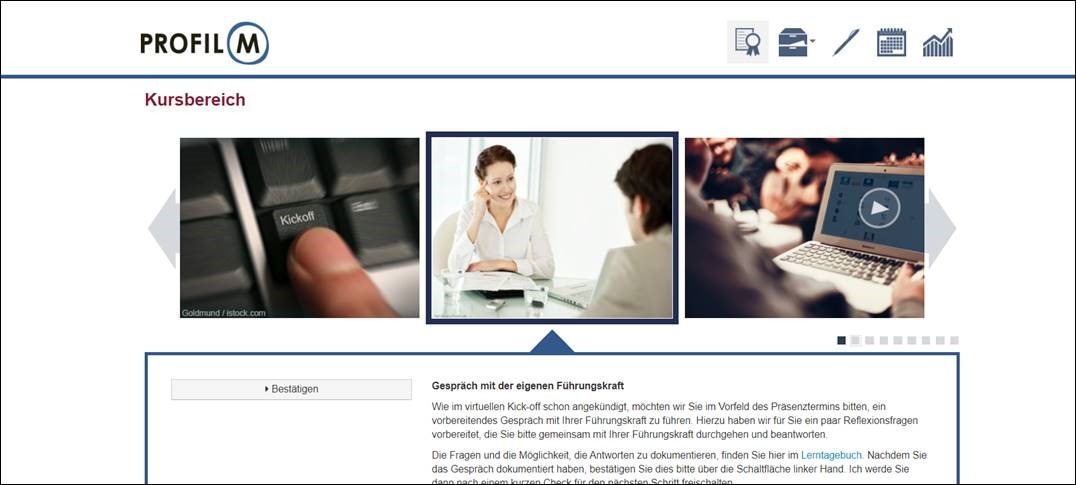 Flexible: The Profil M Academy allows you to map all blended learning processes – with minimal effort.
Intuitive: The handling for both participants and administrators is simple and intuitive.
Activating: Self-directed activities in your day-to-day work are documented and reflected on in the learning diary, tests and questionnaires are made available.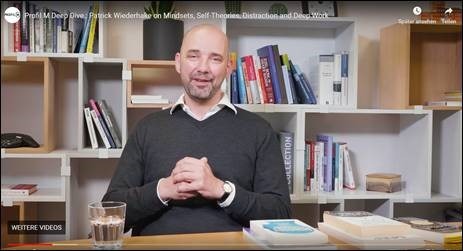 Enriching: Academy users have access to Profil M content in the form of video tutorials and essays.
Interactive: The blog function promotes the exchange between learners and trainers.
Practical: Tools such as the appointment scheduler allow the uncomplicated coordination of virtual coaching sessions, for example.
Transparent: Individual and general learning statuses can be accessed and reminders can be sent automatically.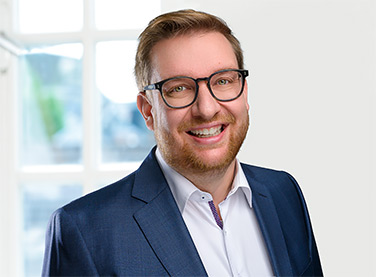 Alexander Brandt, Head of Digital Solutions
Learn more about our digital solutions. We would be happy to offer you a web session within one day to talk about possibilities for your digitally supported leadership development. We look forward to hearing from you!
Drees & Sommer
Design and implementation of learning journeys for leaders at different management levels.
LANXESS Deutschland GmbH
12-month learning journey for corporate talents that uses a DC, self-directed blended learning elements and digital tools such as AC-Suite and Profil M Academy to support participants' self-reflection, international networking and career orientation, as well as providing guidance on strengths and areas for development.
itelligence AG
Conception and implementation of modular leadership trainings as well as trainings on conflict management and interview techniques
Nordzucker AG
Implementation of the "Sugar Talent Programme" development programme
SEG Automotive Germany GmbH
Design and delivery of global training measures as part of theinternational talent programs, including preparation and support of ablended learning concept to accompany the learning process